Financial Statement Fraud: Prevention and Detection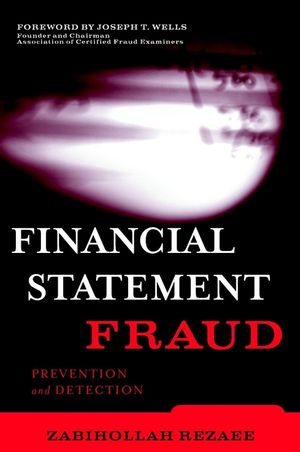 Financial Statement Fraud: Prevention and Detection
ISBN: 978-0-471-26915-1
Aug 2002
336 pages
Description
High profile cases of financial statement fraud have been dominating the news recently, causing people to question the accuracy of the financial information made available by companies. This book covers the roles and responsibilities associated with preventing and detecting financial statement fraud, including current developments and professional activities intended to reduce the occurrences of fraudulent financial reporting. It discusses the failures involved in the Enron collapse and includes a Forward by Joseph T. Wells from the Association of Certified Fraud Examiners. This books provides an invaluable context for understanding financial statement fraud.
Financial Statement Fraud Defined.

Financial Reporting of Public Companies.

Cooking the Books Equals Fraud.

Realization, Prevention, and Detection.

Taxonomy and Schemes.

Role of Corporate Governance.

Board of Directors' Oversight Responsibility.

Audit Committees and Corporate Governance.

Management Responsibility.

Role of the Internal Auditor.

Role of External Auditors.

Governing Bodies.

Fraud in a Digital Environment.

Fraud Examination Practice and Education.

Index.
In this post-Enron era, auditors and investors should read and heed the sage advice of professor Rezaee. Hopefully, this helpful book can stop the erosion of the quality of earnings and financial reporting. (Dr. Larry Crumbley, CrFA, CPA Editor, Journal of Forensic Accounting)