Fingering Ingres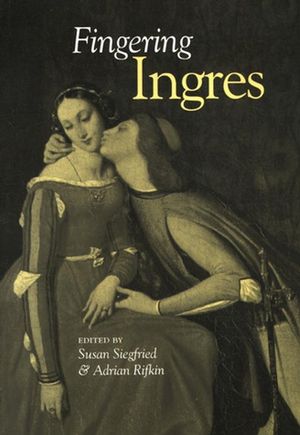 Fingering Ingres
ISBN: 978-0-631-22526-3
Jun 2001
184 pages
Description
This book is a reassessment of the role of Ingres studies in the writing of nineteenth-century art history. The title Fingering Ingres refers to a remark of Jean Cassou, the French art critic, political militant and founding director of the Musee National d'Art Moderne, in which he wrote of Ingres' 'caressing' his materials with the tip of his 'finger-nail'. The volume pays tribute to Ingres' historiographical enigma in bringing together a set of essays that scratch at and perhaps puncture the surface of his received framings. Ranging from the scrupulous study of Ingres' incapacity to allow himself a finished oeuvre, to the artificial construction of his conflict with Delacroix, to a radical re-thinking of his role in cultural modernity, the essays pick out the textures of a crucial mytheme of nineteenth-century French art. Combining scholarship from different generations of the contemporary critical, social and semiotic histories of art,Fingering Ingres offers a freshly virtuoso and deconstructive approach to the art-historical genre of the artist's monograph.
1. Ingres's Reading: Susan Siegfried (University of Leeds).

2. Ingres's Second Madame Moitessier:"Le brevet du peintre d'histoire": Sarah Betzer (Northwestern University).

3. Ingres in Reproduction: Stephen Bann (University of Bristol).

4. Ingres Versus Delacroix: Andrew Carrington Shelton (Ohio State University).

5. Ingres Chez les Fauves: Roger Benjamin (Australian National University).

6. Le Violon d'Ingres: Man Ray's Variations on Ingres, Deformation, Desire and
de Sade: Kirsten Hoving Powell (Middlebury College).

7. Ingres as a Blasted Allegory: Karen L Keinfelder (California State University, Long Beach).
A cross-section of current state of the art Ingres scholarship.The book includes the work of established authors and new researchers.The book contains a rich and unusual range of illustrations from the Ingres corpus.An original consideration of Ingres' place in the production of recent and contemporary art.