Fishery Development Experiences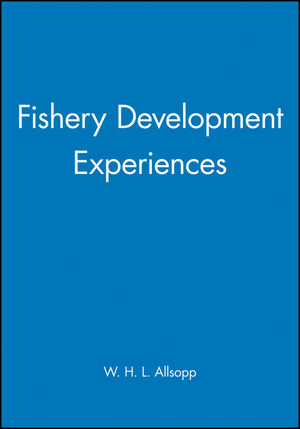 Fishery Development Experiences
ISBN: 978-0-852-38134-2 January 1991 Wiley-Blackwell 160 Pages
Description
This is an inspiring book which offers practical help to all involved in the development of fisheries, especially in the Third World. The author looks at a number of specific projects dealing with commercial fisheries or aquaculture in different countries and methodically analyses the reasons for their success or failure. For ease of comaparison details of each project have been given set format. The background and objectives of the project are described and then the project inputs, outputs, effects and impact. An evaluation covers project achievements and difficulties, reviews management and examines the economic returns, follow-up and overall impact in the region. This sharing of experiences should be of immense help to project planners and save much wastage of resources.
Foreword.
Introduction.
Historical perspectives and performance in fisheries development.
Artisanal fisheries infrastructure services - Middle East.
Motorization of a West African canoe fishery.
Institutional training for small craft construction in Central America.
Tuna vessels, shore facilities and training in Latin America.
Fisheries credit for marine fishing and aquaculture in Southeast Asia.
Institutional organization for inland fisheries research and development.
Bilateral fishery inputs into a multilateral program of UNDP.
CIDA bilateral inputs into CECAF-UNDP inter-regional project.
Conclusions and recommendations.