Fixing Feedback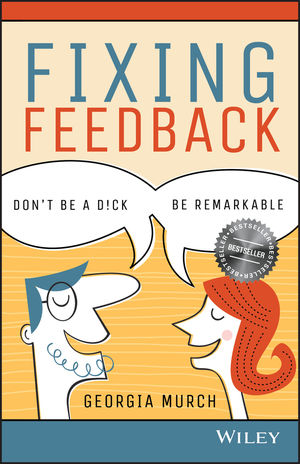 Fixing Feedback
ISBN: 978-0-730-32971-8
Feb 2016
200 pages
Product not available for purchase
Description
We all want to communicate effectively, but this intent doesn't always translate into action. We avoid giving feedback or handle it poorly when it is given to us. Endless training programs are not enough.
There is a better way.
In Fixing Feedback, Georgia Murch outlines a refreshingly candid and easy to follow process that encourages the effective give-and-take of highly productive feedback. Once your people and organisation adopts this approach, it will create a cultural shift that fosters a climate of engagement and productivity.
This feedback bible shows you:
what gets in the way of becoming a remarkable communicator
how to better understand the impact that you have when communicating
tools and techniques to give and receive feedback well
our unhelpful thinking patterns and how to re-set them
how to create a culture of feedback that becomes the norm.
Fixing Feedback offers a pragmatic roadmap for creating outstanding communicators and remarkable organisations.