Flash MX Motion Graphics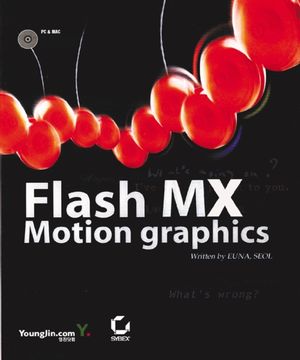 Flash MX Motion Graphics
ISBN: 978-0-782-14125-2
Sep 2002
324 pages
Product not available for purchase
Description
Flash MX Motion Graphics covers a variety of motion graphic techniques, taking you from planning and gathering materials through executing, fine-tuning, and adjusting the finished piece. It also features interviews with 10 Flash artists from around the world, including Hillman Curtis, Eric Jordan, and Todd Purgason.
This book focuses on skills to harness motion graphics in Flash MX, including:
* Digitizing video, and capturing, saving, and editing sound
* Incorporating text animation and bitmap images
* Working around constraints such as file sizes and the limitations of the computer screen
* Adding interactive elements
* Using Photoshop and 3D programs to create background images
The author's website, www.seoleuna.com, experiments with the various interactive possibilities of Flash and motion graphics and is featured throughout the book. It's based on the concept of introducing an off-line exhibition to the Internet, which serves as a personal exhibition space for Seol Euna.
Preface.
Chapter 1: About Flash Motion Graphics.
Chapter 2: Video Clips in Flash.
Chapter 3: Sounds in Flash.
Chapter 4: What's Wrong?
Chapter 5: My Own Christmas Card.
Chapter 6: Episode from the Movie "My Sassy Girl".
Chapter 7: The Similarity Between You & I.
Chapter 8: Taiyup's Flash World.
Chapter 9: The Tracks.
Chapter
Page
Details
Date
Print Run
Combined Errata


Page 57

Missing seol.mov file can be downloaded from http://www.sybex.com/sybexbooks.nsf/AdditionalList?OpenForm&4125Download




---