Fluorine-Containing Reagents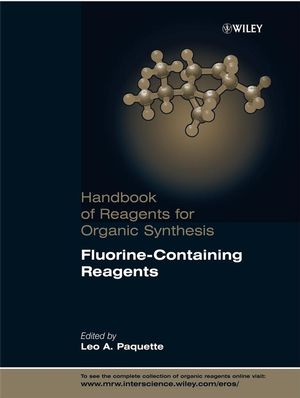 Fluorine-Containing Reagents
ISBN: 978-0-470-02177-4 November 2007 730 Pages
Description
Another hot-topic volume in the Handbook of Reagents for Organic Synthesis series! This is the first book with all relevant Fluorine containing reagents, and it is an important addition to the vast list of existing books on organic and inorganic Fluorine synthesis. 
Synthetic chemists, most particularly medicinal and pharmaceutical chemists, are often called upon to prepare compounds that contain Fluorine as a key structural feature. In the past, this seemed to be a domain for specialists, today every synthetic chemist working in these area is expected to synthesize compounds containing Fluorides. This book will be an important source of information for the selection and handling of the right reagents.
A must-to-have resource for all synthetic chemists working in drug development and medicinal chemistry
Makes use of the leading reagent database e-EROS.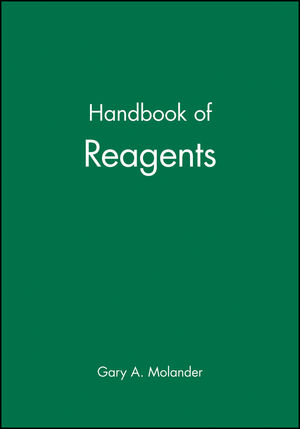 Buy Set of 4 Items
This item: Fluorine-Containing Reagents
Original Price:$883.00
Purchased Together:$560.00
save $323.00
Reviews
"The book , in my opinion, is a must for all organic fluorine chemists, and also for those chemists working in industry, university, or other research laboratories…" (Angewandte Chemie, 2008-47/22)