Fluorometric Analysis in Biomedical Chemistry: Trends and Techniques Including HPLC Applications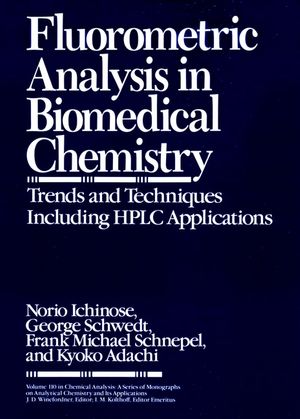 Fluorometric Analysis in Biomedical Chemistry: Trends and Techniques Including HPLC Applications
ISBN: 978-0-471-52258-4 July 1991 240 Pages
Description
Examines fluorescence spectrometry with special emphasis on its applications to biochemistry. Fluorescence techniques are particularly useful because of their very high sensitivity and selectivity, especially when used in connection with chemical techniques for forming fluorescent derivatives. HPLC techniques are incorporated throughout and the utility of fluorescence when coupled with HPLC is explored.
Physical Property of Fluorescence.

Principle of Fluorescence Measurements.

Biochemical and Biomedical Applications.

Biochemical and Biomedical Applications of Fluorometric AnalysisUsing HPLC.

References.

Index.