Food Additives Data Book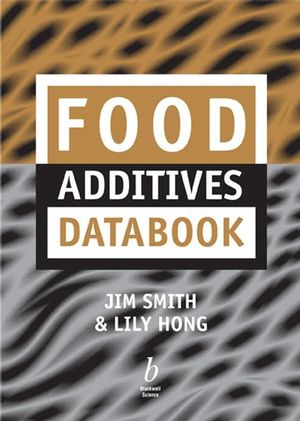 Food Additives Data Book
ISBN: 978-1-405-17241-7 April 2008 Wiley-Blackwell 1040 Pages
Description
This major new reference work covers all the "must-have" technical data on food additives. Compiled by food industry experts with a proven track record of producing high quality reference work, this volume is the definitive resource for technologists in small, medium and large companies, and for workers in research, government and academic
institutions.

Coverage is of Preservatives, Enzymes, Gases, Nutritive additives, Emulsifiers, Flour additives, Acidulants, Sequestrants, Antioxidants, Flavour enhancers, Colour, Sweeteners, Polysaccharides, Solvents.

Entries include information on: Function and Applications, Safety issues, International legal issues, Alternatives, Synonyms, Molecular Formula and mass, Alternative forms, Appearance, Boiling, melting, and flash points, density, purity, water content, solubility, Synergists, Antagonists, and more with full and easy-to-follow-up references.
List of Contributors.
How to Use This Book.
Acidulants.
Antioxidants.
Colourings.
Emulsifiers.
Enzymes.
Flavour Enhancers.
Flour Additives.
Gases.
Nutritive Additives.
Polysaccharides.
Preservatives.
Sequestrants.
Solvents.
Sweeteners.
Index.
"Additives have their advantages for the food industry in order to provide safe and convenient food products. It is therefore essentialk that as much information as possible is available to allow an informed decision on the selection of an additive for a particular purpose. This data book provides such information - consisting of over 1000 pages and covering around 350 additives.
This data book does provide a vast amount of information; it is what it claims to be!
Overall, this is a very useful publication and a good reference book for anyone working in the food and dairy industry."
International Journal of Dairy Technology, Volume 59 Issue 2, May 2006
"This book is the best I have ever seen ... a clear winner over all other food additive books .... a superb edition."
SAAFOST (South African Association for Food Science and Technology)
* a major new reference work covering all the "must-have" technical data on food additives
* compiled by food industry experts with a proven track record of producing high quality reference work