Food Intake in Fish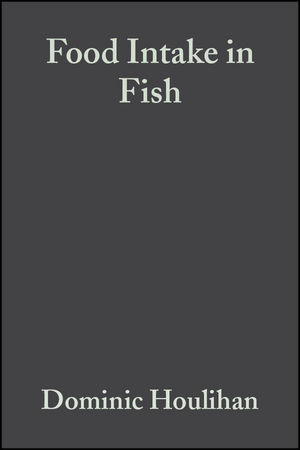 Food Intake in Fish
ISBN: 978-0-470-99950-9 April 2008 Wiley-Blackwell 448 Pages
Description
The intake of food by fishes is an area of study that is of great importance to the applied sciences of fisheries and aquaculture for a number of reasons. For example a thorough knowledge of factors influencing the ingestion of feed can lead to successful manipulation of the rearing environment of cultured fishes, thereby ensuring improved growth performance and feed utilisation, and decreasing the amount of waste (and consequent pollution) per unit of fish produced.
This important book, which has arisen out of a European Union COST programme, illustrates how insights into the biological and environmental factors that underlie the feeding responses of fish may be used to address practical issues of feed management.
Food Intake in Fish contains carefully edited contributions from internationally recognised scientists, providing a book that is an invaluable tool and reference to all those involved in aquaculture, especially those working in the aquaculture feed industry and scientific personnel in commercial and research aquaculture facilities. This book should also find a place on the shelves of fish biologists and physiologists and as a reference in libraries of universities, research establishments and aquaculture equipment companies.
Table of contents
List of Contributors.
Preface.
Feed Composition and Analysis (Malcolm Jobling).
Feed Types, Manufacture and Ingredients (Malcolm Jobling, Emidio Gomes and Jorges Dias).
Techniques for Measuring Feed Intake (Malcolm Jobling, Denis Coves, Borge Damsgard, Henrik R. Kristiansen, Juha Koskela, Thuridur E. Petursdottir, Sunil Kadri and Olafur Gudmundsson).
Experimental Design in Feeding Experiments (Kari Ruohonen, Juhani Kettunen and Jonathan King).
Gustation and Feeding Behaviour (Charles F. Lamb).
Environmental Factors and Feed Intake: Mechanisms and Interactions (Patrick Kestemont and Etienne Baras).
Environmental Factors and Feed Intake: Rearing Systems (Marie-Laure Begout Anras, Marilyn Beauchaud, Jon-Erik Juell, Deniks Coves and Jean-Paul Lagardere).
Feeding Rhythms (Juan Antonio Madrid, Thierry Boujard and F. Javier Sanchez-Vazquez).
Feeding Anticipatory Activity (F. Javier Sanchez-Vazquez and Juan Antonio Madrid).
Effects of Feeding Time on Feed Intake and Growth (Valerie Bolliet, Mezian Azzaydi and Thierry Boujard).
Effects of Nutritional Factors and Feed Characteristics on Feed Intake (Manuel de la Higuera).
Regulation of Food Intake by Neuropeptides and Hormones (Nuria de Pedro and Bjorn Thrandur Bjornsson).
Physiological Effects of Feeding (Chris Carter, Dominic Houlihan, Anders Kiessling, Francoise Medale and Malcolm Jobling).
Feeding Management (Anders Alanara, Sunil Kadri and Mihalis Paspatis).
Nutrient Partitioning and the Influence of Feed Composition on Body Composition (Malcolm Jobling).
Glossary of Terms.
Index
Reviews
"... active researchers and members of the aquaculture industry will find a personal copy invaluable."
Fish
and Fisheries
"This important book, which has arisen out of a European Union COST programme, illustrates how insights into the biological and environmental factors that underlie the feeding responses of fish. Food Intake in Fish contains carefully edited contributions from internationally recognised scientists, providing a book that is an invaluable tool and reference to all those involved in aquaculture."
International Aquafeed, November 2005
Features
* comprehensive text, written by international experts
* of huge importance to the aquaculture feed industry
* definitive reference source for many years into the future