Food Safety: The Implications of Change from Producerism to Consumerism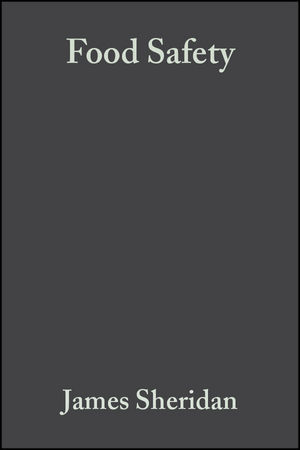 Food Safety: The Implications of Change from Producerism to Consumerism
ISBN: 978-0-470-38485-5 June 2008 Wiley-Blackwell 232 Pages
Description
One of the recent developments in regard to food safety is the legal change that consumers have a right to be sold safe food and that the primary producer is now part of the process which must guarantee the delivery of safe products
Table of contents
Session I. Retailer and Regulatory Perspectives Chairman: Dr. L. Downey
.
Food Safety Issues of Consumer Concert (C. Gill).
Irish and European Consumer Views on Food Safety (C. A. Cowan).
European Strategies for Food Safety Control (P. Prendergast).
Food Safety – The Retailers' Perspective (W. Paterson).
Food Safety Research: Dissemination the Results in Europe and Ireland (T. R. Gormley and K. Brennan).
Session II. Food Safety Issues Chairman: Professor C. Kelleher .
Residues – A Food Safety Problem? (M. O'Keeffe and O. Kennedy).
Factors Affecting the Emergence of New Pathogens and Research Strategies Leading to Their Control (A. J. Miller, J. L. Smith and R. L. Buchanan).
Twenty Five Years of Genetic Engineering: A Record of Safety and Achievement (D. McConnell).
The Development of a Risk Assessment Model for Use in the Poultry Industry (T. P. Oscar).
Session III. Food Safety Control Chairman: Professor D. Collins.
Factors Involved in Recent Outbreaks of E. COLI 0157:H7 in Scotland and Recommendations for Its Control (T. H. Pennington).
Sources of Contamination During Slaugther and Measures for Control (J. J. Sheridan).
Residue Testing and Control Strategies (J. D. MacNeil).
Strategies for the Control of BSE and Scrapie (M. Rogers).
Inactivation of the BSE Agent (D. M. Taylor).
Session IV. Systems for Food Safety Assurance Chairman: Dr. A. Morton.
HACCP – Present Status in Food Safety Control (T. Doyle).
Food Safety and Quality Assurance Systems at Farm Level (P. Daly).
Animal Traceability in Northern Ireland and Its Relevance to Producing Safer Food (R. M. McCraken).
The Development of an Animal Traceability System for Use in Food Safety Assurance Schemes (T. Arnold).
Controlled Quality Meat: The Dutch Experience (H. Bekman).
Index.