Food Styling: The Art of Preparing Food for the Camera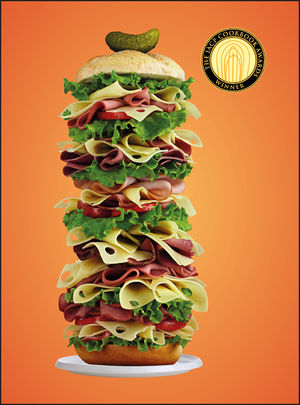 Food Styling: The Art of Preparing Food for the Camera
ISBN: 978-0-470-08019-1
May 2010
416 pages
Description
Food Styling is the first serious book on the subject of food styling for specific media: editorial, advertorial, public relations, marketing, advertising, packaging, and television and film production. It focuses on the development of skills and the techniques and equipment required to help chefs improve presentations and simply better market a product.
Acknowledgments.
Introduction.
SECTION 1: THE BASICS.
Chapter 1: A General Overview of Food Styling.
Chapter 2: The MEDIUM IS THE MESSAGE.
Chapter 3: THE CAST OF CHARACTERS.
SECTION 2 :THE JOB FROM PHONE CALL TO INVOICE.
Chapter 4: GETTING THE JOB.
Chapter 5: PREPPING THE JOB.
Chapter 6: THE SHOOT.
Chapter 7: ABOUT PHOTOGRAPHY.
Chapter 8: ABOUT PROPPING.
Chapter 9: ABOUT PRODUCTION WORK.
SECTION 3: THE NUTS AND BOLTS.
Chapter 10: TOOLS OF THE TRADE.
Chapter 11: WORKING WITH THE FOOD: Some Foods Just Misbehave.
SECTION 4: PULLING IT ALL TOGETHER.
Chapter 12: THE BUSINESS OF FOOD STYLING.
Chapter 13 :USEFUL ADDITIONAL SKILLS.
Chapter 14: TIPS FOR FOOD PROFESSIONALS WHO WANT TO FOOD STYLE THEIR WORK.
SECTION 5: TRENDS: FOOD AND FOOD PRESENTATION.
Chapter 15 :REVIEWING THE LAST 60 YEARS.
Glossary.
Resources.
Index.