Forecasting with Univariate Box - Jenkins Models: Concepts and Cases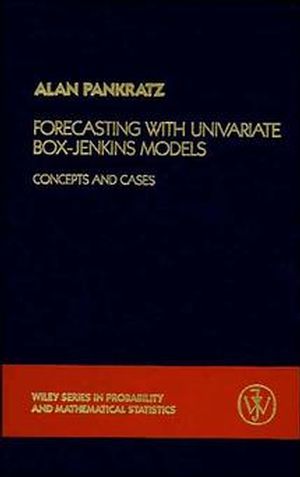 Forecasting with Univariate Box - Jenkins Models: Concepts and Cases
ISBN: 978-0-470-31727-3 September 2009 576 Pages
Description
Explains the concepts and use of univariate Box-Jenkins/ARIMA analysis and forecasting through 15 case studies. Cases show how to build good ARIMA models in a step-by-step manner using real data. Also includes examples of model misspecification. Provides guidance to alternative models and discusses reasons for choosing one over another.
Table of contents
BASIC CONCEPTS.

Overview.

Introduction to Box-Jenkins Analysis of a Single Data Series.

Underlying Statistical Principles.

An Introduction to the Practice of ARIMA Modeling.

Notation and the Interpretation of ARIMA Models.

Identification: Stationary Models.

Identification: Nonstationary Models.

Estimation.

Diagnostic Checking.

Forecasting.

Seasonal and Other Periodic Models.

THE ART OF ARIMA MODELING.

Practical Rules.

References.

Index.