Foreign Advertising in China: Becoming Global, Becoming Local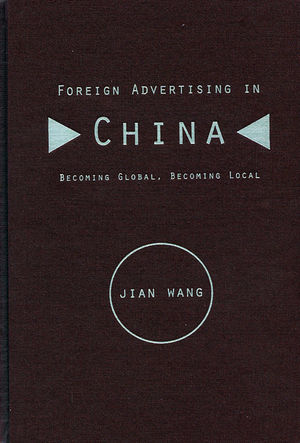 Foreign Advertising in China: Becoming Global, Becoming Local
ISBN: 978-0-813-81828-3 August 2000 Wiley-Blackwell 164 Pages
Description
Based on a dissertation written for the University of Iowa in 1997 and several published articles on the subject. Discusses the entire history and practice of advertising in China, dating back to the beginning of the 20th century and the first booms in the 1920s and 1930s. Also discusses modern Chinese advertising in depth.
Acknowledgments.
1 China's Encounter with Global Advertising Culture.
2 The Advertising Revolution: Foreign Advertising in China in the 20th Century.
3 Modern Temptation: The Siren Songs of Consumption in Foreign Ads.
4 Inside the Shop: A Case Study of a Multinational Ad Agency in Beijing.
5 "Crossing the River by Feeling the Stone": Government Regulation of Foreign Advertising.
6 Global Advertising, Chinese Style.
Epilogue.
Notes.
Selected Bibliography.
Index.