Forensic Aspects of Sleep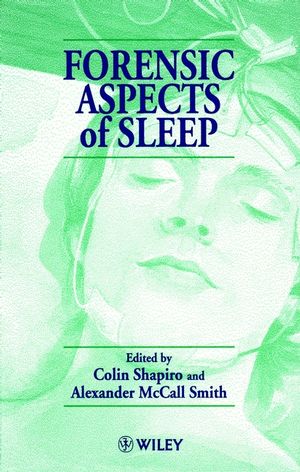 Forensic Aspects of Sleep
ISBN: 978-0-471-96998-3
May 1997
216 pages
Description
Edited by a renowned psychiatrist and sleep expert together with a specialist in medical law, this book describes normal and abnormal patterns of sleep, its importance for effective human functioning, dissociative states, alertness and drug-related sleepiness.
An Overview of Sleep Physiology and Sleep Disorders (E. Sloan & C. Shapiro).

Sleep Disorders and the Criminal Law (A. Smith & C. Shapiro).

Dangerous Behaviours by Night (R. Broughton & T. Shimizu) A Case-Controlled Study of Men who Sexually Assault Sleeping Victims (J. Fedoroff, et al.).

Civil Liability Issues Arising out of Sleep Deprivation and Sleep Disorders (D. Shuman).

Regulations for Driving for Patients with Sleep Disorders (A. Pack, et al.).

Chronobiologic and Medical Aspects of Alertness (M. Mitler & J. Poceta).

Pharmacological Aspects of Drowsines (J. Fleming).

Index.