Forensic Psychology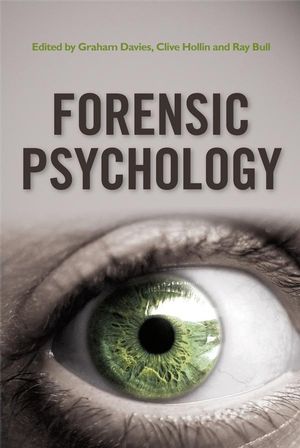 Forensic Psychology
ISBN: 978-E-UDT-E0029-4
Aug 2011
372 pages
Product not available for purchase
Description
One of the fastest-growing areas of applied psychology, forensic psychology is concerned not only with how and why crime is committed but also with the investigation, detection, and prosecution of offenders and their punishment and rehabilitation. Assembled by an editorial dream team, this comprehensive and up-to-date undergraduate text covers the entire spectrum of forensic psychology. Within a four-part format, it examines the anatomy of a crime, investigating crime, the trial process, and sentencing and rehabilitation. Additional resources (Web links, PowerPoint slides) are available online for lecturers and students.
Preface
Dedication.
About the Editors.
Introduction.
Part 1: The Anatomy of Crime.
1. Crime and Its Causes (Joanna Jamel).
2. Contemporary Psychological Contributions to Understanding Crime (Emma J. Palmer).
Part 2: Investigating Crime.
3. Identifying Perpetrators (Tim Valentine).
4. Interviewing Vulnerable Witnesses (Robyn E. Holliday, Charles J. Brainerd and Valerie F. Reyna).
5. Interviewing Suspects (Ulf Holmberg and Ola Kronkvist).
6. Detecting Deception (Pär Anders Granhag and Maria Hartwig).
Part 3: The Trial Process.
7. Judicial Processes (Jacqueline M. Wheatcroft).
8. Safeguarding Witnesses (Helen L. Westcott).
9. Witness Evidence (Julie Blackwell-Young).
10. Role of the Expert Witness (Brian R. Clifford).
Part 4: After Sentencing.
11. What's the Point of Sentencing? (James McGuire)
12. Psychological Skills in working with Offenders (Ruth Hatcher).
Glossary.
Index.
"Dream team" famous editors working closely with experienced teachers

Both comprehensive and detailed: covers the whole spectrum of forensic psychology in sufficient depth in each part

Written specifically with the undergraduate student in mind, with a wealth of accompanying resources to aid teaching and learning