Forestry Handbook, 2nd Edition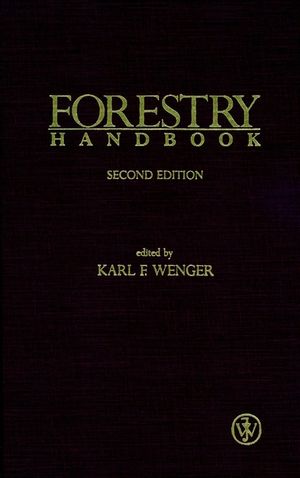 Forestry Handbook, 2nd Edition
ISBN: 978-0-471-06227-1 March 1984 1360 Pages
Description
A revised and reorganized practical reference for the working field forester, incorporating the latest information and new, improved methods in such critical areas as U.S. forest law and policy, forest taxation, cost accounting and accomplishment reporting, pesticide and environmental aspects, safety, and public involvement procedures.
Table of contents
Forest Ecology.

Geology and Soils.

Forest Meteorology and Climatology.

Forest Insect and Disease Management.

Fire Management.

Timber Measurements.

Timber Inventory.

Silviculture.

Genetic Improvement of Forest Trees.

Logging.

Forest Products Utilization.

Forest Hydrology and Watershed Management.

Wildlife and Fish Management.

Range Management and Ecology.

Outdoor Recreation Management.

Urban Forestry.

Analysis for Managerial Decision.

Forest Road Engineering.

Surveying.

Remote Sensing.

Forest Resource Law.

Management of People.

Communication and Public Involvement.

Safety.

Mathematics and Statistics.

Index.