Forms of Power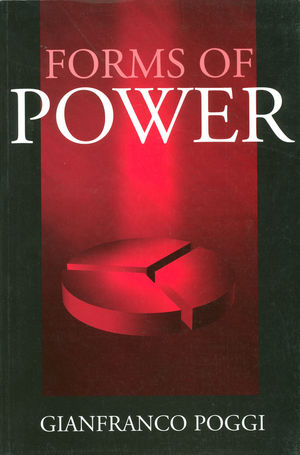 Forms of Power
ISBN: 978-0-745-62474-7 February 2001 Polity 240 Pages
Description
Political power is often viewed as the sole embodiment of 'social power', even while we recognize that social power manifests itself in different forms and institutional spheres. This new book by Gianfranco Poggi suggests that the three principal forms of social power - the economic, the normative/ideological and the political - are based on a group's privileged access to and control over different resources.
Against this general background, Poggi shows how various embodiments of normative/ideological and economic power have both made claims on political power (considered chiefly as it is embodied in the state) and responded in turn to the latter's attempt to control or to instrumentalize them. The embodiment of ideological power in religion and in modern intellectual elites is examined in the context of their relations to the state. Poggi also explores both the demands laid upon the state by the business elite and the impact of the state's fiscal policies on the economic sphere. The final chapter considers the relationship between a state's political class and its military elite, which tends to use the resource of organized coercion for its own ends.

Forms of Power will be of interest to students and scholars of sociology and politics.
Table of contents
Preface.
Chapter 1: Homo Potens.
Chapter 2: Power Forms.
Chapter 3: Political Power.
Chapter 4: Ideological/Normative Power.
Chapter 5: Religious Power and the State.
Chapter 6: Creative Intellectuals and the State.
Chapter 7: Economic Power.
Chapter 8: Business and Politics.
Chapter 9: The Economic Costs of the State.
Chapter 10: Military Power.
Epilogue.
Notes.
Bibliography.
Index
Reviews
"Poggi has produced a work that challenges the reader to re-examine their concepts of power. It will certainly be of deep interest to those academics of whatever discipline who are interested in power. It is a strong addition to the literature in this area and as such is highly recommended for final year undergraduates through to PhD students."
Democratization
"Forms of Power is a significant and original contribution to contemporary debates on power. I would thoroughly recommend this book to anyone interested in power and/or Weberian social theory." Political Studies

"This is an ambitious work that deals in an illuminating and comprehensive way with a notoriously difficult concept." American Political Science Review

"This is a sustained restatement of a Weberian position in the light of recent empirical work on forms of social power. It is lucid, engagingly written, and sure to gain readers and attention." John Hall, McGill University, Montreal

"Gianfranco Poggi has written a lucid and economical book on the major forms of social power: political economic and normative/ideological. His discussion of military power, treated as an aspect of political power, is a welcome innovation, as is his extensive use of untranslated Italian and German scholarship." Dennis H. Wrong, New York University
Features
The author is a well known and highly regarded sociologist
This is a broad, wide-ranging work on the nature and forms of power
Develops and original argument about the principle forms of power and uses a wide range of examples - from the middle ages to the present day- to illustrate it