Fortress NHS: A Philosophical Review of the National Health Service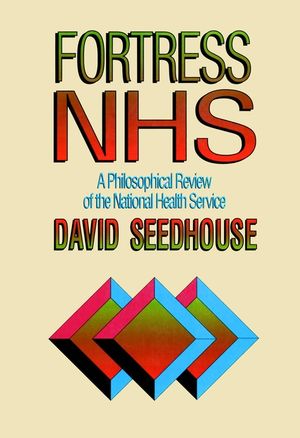 Fortress NHS: A Philosophical Review of the National Health Service
ISBN: 978-0-471-93909-2
May 1994
188 pages
Description
What is the philosophy of the NHS? What are these fundamental principles? Where do they come from and why are they so important? This book tackles each of these questions and more. Expresses the concept that the health service, armed with a substantial philosophy of health, should drive and control medicine. The central theme is that the theoretical and practical nature of health services can and must be contested.
A PURPOSEFUL ORGANIZATION?.
The Manager's Problem.
Purpose.
Different Tribes?.
FOUR NHS PRINCIPLES?.
Need.
Quality.
Equality.
Cost.
FORTRESS NHS.
Fortress NHS.
Frustration.
Options.
Escape from the Fortress.
Appendices.
References and Footnotes.
Index.