Foundation and Electroheat: A Unified Approach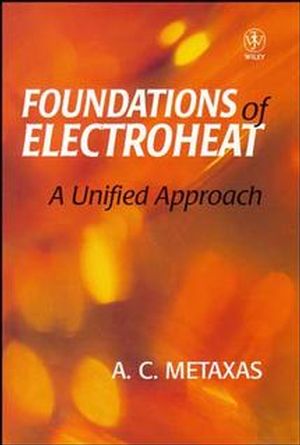 Foundation and Electroheat: A Unified Approach
ISBN: 978-0-471-95644-0 August 1996 530 Pages
Description
Foundations of Electroheat unifies an extremely diverse area ofelectricity utilisation in a coherent and concise reference. Fromlaser welding to plasma furnaces for waste treatment and inductionheating for forging to radio frequency drying textiles, the varioustopics that comprise electroheat are presented as a whole. Theunified approach concentrates on three major themes:
* Electromagnetic heating, embracing direct resistance, inductionheating of metals and radio frequency and microwave heating ofdielectrics
* The ionised state, dealing with laser processing, plasma torchesand furnaces, glow discharges for nitriding and arc furnaces formelting scrap
* Heat and mass transfer
The impact of computers on electrotechnology is explored byconsidering topics such as expert systems, neural networks andcomputational electromagnetics. Featuring industrial applicationsand case studies, as well as worked examples of the principlesinvolved, this text is essential reading for the engineeringstudent of electroheat. Professional engineers, scientists andtechnologists interested in the efficient utilisation of electricalenergy will also find this an invaluable reference.
Materials and Their Properties.

Electromagnetic Heating and Melting.

Applicators and Sources for Electromagnetic Heating.

The Ionised State.

Other Applications of Electrotechnology.

Heat and Mass Transfer.

Computers in Electroheat.

Industrial Applications.

Appendices.

Indexes.