Foundations of Landscape Architecture: Integrating Form and Space Using the Language of Site Design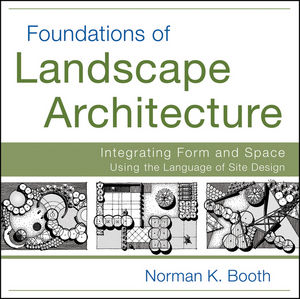 Foundations of Landscape Architecture: Integrating Form and Space Using the Language of Site Design
ISBN: 978-1-118-12728-5
Feb 2012
384 pages
Description
A visually engaging introduction to landscape architectural design
Landscape architectural design seeks to create environments that accommodate users' varying lifestyles and needs, incorporate cultural heritage, promote sustainability, and integrate functional requirements for optimal enjoyment. Foundations of Landscape Architecture introduces the foundational concepts needed to effectively integrate space and form in landscape design.
With over five hundred hand-rendered and digital drawings, as well as photographs, Foundations of Landscape Architecture illustrates the importance of spatial language. It introduces concepts, typologies, and rudimentary principles of form and space. Including designs for projects such as parks, campuses, and memorials, this text provides the core concepts necessary for designers to shape functional landscapes. Additionally, chapters discuss organizational and spatial design structures based on orthogonal forms, angular forms, and circular forms.
Helping students, professionals, and lifelong learners alike, Foundations of Landscape Arch-itecture delivers a concrete understanding of landscape architectural design to inspire one's imagination for countless types of projects.
Preface.
Acknowledgments.
Foundational Concepts.
Chapter 1. Landscape Form.
Chapter 2. Landscape Space.
Orthogonal Forms.
Chapter 3. The Straight Line.
Chapter 4. The Square.
Chapter 5. The Rectangle.
Chapter 6. The Grid.
Chapter 7. Symmetry.
Chapter 8. Asymmetry.
Angular Geometry.
Chapter 9. The Diagonal.
Chapter 10. The Triangle.
Chapter 11. The Polygon.
Circular Geometry.
Chapter 12. The Arc.
Chapter 13. The Circle.
Chapter 14. The Oval.
Chapter 15. The Curve.
Chapter 16. The Organic.