Foundations of Medical Imaging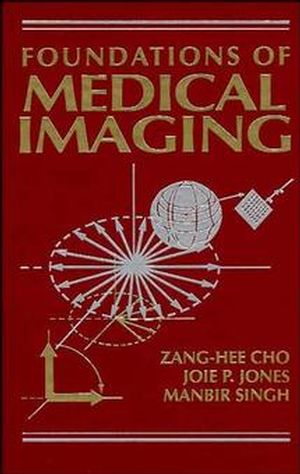 Foundations of Medical Imaging
ISBN: 978-0-471-54573-6
Oct 1993
600 pages
Description
Designed to provide those engaged in modern medical imaging with a coherent perspective of the entire discipline so that one protocol is no longer an isolated or independent mode of imaging from others, to wit: single photon emission computed tomography (SPECT), positron emission tomography (PET) or magnetic resonance imaging (MRI). Introduces biomagnetic imaging as a third new modality.
BASICS FOR MEDICAL IMAGING.

Mathematical Preliminaries for Image Processing.

Image Reconstruction from Projections in Two Dimensions.

Image Reconstruction from Projections--True Three-Dimensions and Other Related Techniques.

IMAGING WITH IONIZING RADIATION.

Radiation Physics and Detectors.

X-Ray Computerized Tomography.

Nuclear Tomographic Imaging--Single Photon Emission Computed Tomography.

Tomographic Nuclear Medical Imaging--Positron Emission Tomography.

MAGNETIC RESONANCE IMAGING.

Nuclear Magnetic Resonance Physics and Instrumentation.

Magnetic Resonance Imaging: Mathematics and Algorithms.

Magnetic Resonance Imaging: Methods and Techniques.

Flow and Flow-Related Magnetic Resonance Imaging.

Chemical-Shift and Spectroscopic Imaging.

ULTRASOUND AND ULTRASONIC IMAGING.

Ultrasound Physics.

Ultrasonic Imaging.

BIOMAGNETIC IMAGING.

Neuromagnetic Imaging.

Index.