Fractionation by Packed-Column SFE and SFC: Principles and Applications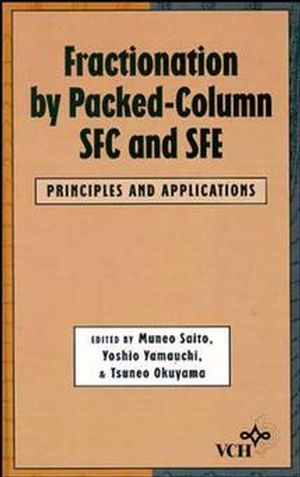 Fractionation by Packed-Column SFE and SFC: Principles and Applications
ISBN: 978-0-471-18577-2
Mar 1994
276 pages
Description
'Fractionation by Packed-Column SFC and SFE' provides the reader with technical guidance on how to use existing HPLC and GC instruments as SFC/SFE systems. The book introduces the basic principles, instrumentation, sample preparation, and applications of SFC and SFE for using and building such instruments. The equipment necessary for converting HPLC instruments into SFC and SFE systems is explained, illustrated, and tabulated.
Readers will find many practical examples that will facilitate an understanding that 'SFC is chromatography with a little exotic mobile phase', and will be able to readily perform SFC and SFE using commercial SFC/SFE instruments or even utilizing HPLC instruments. In addition, the thermodynamics and phase equilibria necessary for practice of SFC and SFE are described.
Fractionation by Packed-Column SFC and SFE is a methods-oriented book for analytical chemists, environmental chemists, and food chemists involved in environmentally sound clean separations.
Partial table of contents:

Principles and Techniques.

Fundamentals of Supercritical Fluid Chromatography and Extraction.

Instrumentation.

Applications.

Application of Microsupercritical Fluid Extraction to Investigation of Lemon Peel Oil Extraction with Supercritical Carbon Dioxide.

Applications of Supercritical Fluid Extraction to Mutagenicity Test of Essential Oils from -- Ray Irradiated Species.

Index.