Frank Lloyd Wright: His Life and His Architecture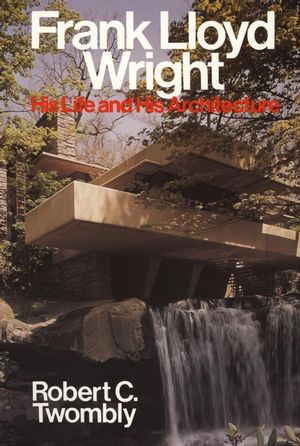 Frank Lloyd Wright: His Life and His Architecture
ISBN: 978-0-471-85797-6 April 1987 464 Pages
Description
A complete biography based on a wide range of previously untapped primary sources, covering Wright's private life, architecture, and role in American society, culture, and politics. Views Wright's buildings as biographical as well as social statements, analyzing his work by type, category, and individual structure. Examines Wright's struggle to develop a new artistic statement, his dramatic personal life, and his political and economic ideas, including those on cities, energy conservation, cooperative home building, and environmental preservation. Includes over 150 illustrations (photographs, floor plans, and drawings--many never before published), extensive footnotes, and the most exhaustive bibliography of Wright's published work available.
Table of contents
Nearly Everything to Learn 1867-1893.

The Art and Craft of Success 1893-1901.

A Radically Different Conception 19O1-1909.

Thinking and Working Along Original Lines 1901-1909.

Affinity Tangle 1907-1912.

Spiritual Hegira 1910-1914.

A Regular Life Is Cunningly Ambushed 1914-1932.

Little Experiment Stations in Out of the Way Places1932-1938.

Usonia: Shelter in the Open 1936-1947.

Characteristically Modest Projects 1936-1945.

Organic Architecture 1930-1959.

The Boldest Buildings of His Career 1946-1959.

A Giant Tree in a Wide Landscape 1946-1959.

How Do You Speak to a Divinity?

After 1959.

Appendix.

Bibliography.

Index.