Free Radicals in Organic Chemistry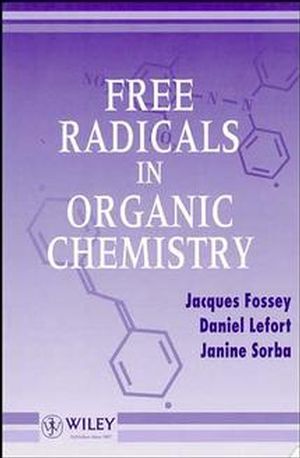 Free Radicals in Organic Chemistry
ISBN: 978-0-471-95496-5
Nov 1995
322 pages
Description
Illustrious researchers offer an excellent introduction to the structure, formation and reactivity of free radicals. Contains a complete overview of the numerous and varied applications of free radicals within organic chemistry with special attention to reaction mechanisms and novel responses. Includes detailed accounts along with actual examples of the most recent developments in the field.
Partial table of contents:

GENERAL CONCEPTS AND BASIC PRINCIPLES.

Detection and Observation of Free Radicals.

Radical Structure.

Radical Stability.

Reactivity of Free Radicals.

Radical Kinetics.

REACTIONS: CLASSIFICATIONS AND MECHANISMS.

Production of Free Radicals.

Radical-Radical Reactions.

Substitution Reactions.

Addition and Fragmentation Reactions.

Reactions of Charged Radicals.

Free Radicals in Biochemistry.

APPLICATIONS IN SYNTHESIS.

Functionalization of C-H Bond.

Transformation of Functional Groups.

Cyclization.

Aromatic Substitution.

Coupling Reactions.

Free Radical Reactions in Industry.

REFERENCES AND TABLES.

References.

Index.