Frege: An Introduction to the Founder of Modern Analytic Philosophy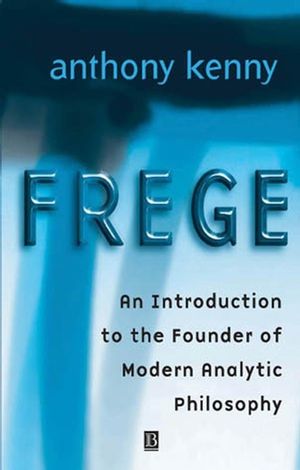 Frege: An Introduction to the Founder of Modern Analytic Philosophy
ISBN: 978-0-631-22230-9 October 2000 Wiley-Blackwell 240 Pages
Description
Written by Anthony Kenny, a leading figure in contemporary philosophy, this volume guides the reader through a concise and accessible explanation and assessment of Frege's radical and lasting contributions to our understanding of language, meaning, and the foundations of arithmetic.
Table of contents
Preface.
Acknowledgements.
Abbreviations in References to Works of Frege.
1. Biographical Introduction to Frege's Philosophy.
2. Concept Script, I.
3. Concept Script, II
4. The Foundations of Arithmetic, I.
5. The Foundations of Arithmetic, II.
6. Function, Concept and Object.
7. Sense and Reference.
8. Grundgesetze der Arithmetik, I.
9. Grundgesetze der Arithmetik, II.
10. Logical Investigations, I.
11. Logical Investigations,II.
12. Frege's Acheivement.
Appendices.
I. Frege's Symbolic Notation.
II. A Note on Translation.
Index.
Reviews
"There is nothing comparable for giving students not only an overview of Frege's achievements, but also a first access to the foundational problems on which he wrote. Kenny's prose is peerless in this regard - accurate, transparently accessible and, of course, informed by a real appreciation of the central importance of the matters Frege was writing about. It should be compulsory reading for all students of philosophy." Michael Luntley, University of Warwick
What's New
* Does not assume technical knowledge of contemporary logic and philosophy.
* Illuminates a comprehensive selection of Frege's often technical and challenging work.
* Includes an engaging biographical introduction, and a tribute to Frege's lasting achievements.
Written by a well-respected philosopher.