Frequency Standards: Basics and Applications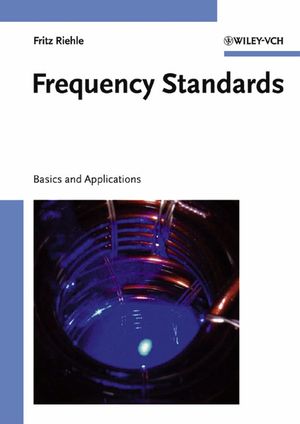 Frequency Standards: Basics and Applications
ISBN: 978-3-527-60595-8 March 2006 540 Pages
Description
Of all measurement units, frequency is the one that may be determined with the highest degree of accuracy. It equally allows precise measurements of other physical and technical quantities, whenever they can be measured in terms of frequency.
This volume covers the central methods and techniques relevant for frequency standards developed in physics, electronics, quantum electronics, and statistics. After a review of the basic principles, the book looks at the realisation of commonly used components. It then continues with the description and characterisation of important frequency standards from atomic clocks, to frequency stabilised lasers. The whole is rounded of with a discussion of topical applications in engineering, telecommunications, and metrology.


Preface.
1. Introduction.
2. Basics of Frequency Standards.
3. Characterization of Amplitude and Frequency Noise.
4. Macroscopic Frequency References.
5. Atomic and Molecular Frequency References.
6. Preparation and Interrogation of Atoms and Molecules.
7. Caesium Atomic Clocks.
8. Microwave Frequency Standards.
9. Laser Frequency Standards.
10. Ion-trap Frequency Standards.
11. Synthesis and Division of Optical Frequencies.
12. Time Scales and Time Dissemination.
13. Technical and Scientific Applications.
14. To the Limits and Beyond.
Bibliography.
Index.
"…excellent coverage and selection of the subjects and topics…excellent graphic representation for new concept[s] and physical phenomenon…excellent bibliography including 884 references…" (IEEE Instrumentation & Measurement Magazine, December 2005)