From Workplace to Playspace: Innovating, Learning and Changing Through Dynamic Engagement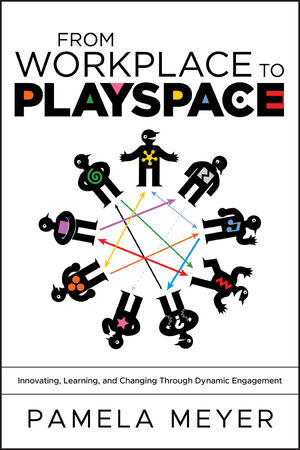 From Workplace to Playspace: Innovating, Learning and Changing Through Dynamic Engagement
ISBN: 978-0-470-59962-4 March 2010 Jossey-Bass 256 Pages
Description
From Workplace to Playspace is about visionary, courageous, innovative, and persistent organizations that challenge long-held preconceptions about the incompatibility of workplace and playspace. Each day organizations across industries and with wide-ranging missions are discovering that playspace is the space they can and must create every day at work if they are to think creatively, question old assumptions, respond effectively to the unexpected, and engage all to work at the top of their talent. Filled with case examples from such organizations as Learning Curve International, Google, Chicago Public Schools, Umpqua Bank, and Threadless, the author provides both the conceptual framework and the principles to guide practitioners to create playspace for innovating, learning and changing in their organizations.
List of Figures and Tables.
Preface.
Introduction.
1. Workplace to Playspace: A New Mindset for Success.
Reclaiming play as a key dynamic for organizational success and creating space for all to develop their capacities for innovating, learning and changing.
2. Playspace Is Relational Space.
By developing relational intelligence and tapping the power of the relational space organizations are innovating, learning and changing by engaging and expanding social and relational networks.
3. Playspace Is Generative Space.
Organizations that consistently engage their generative core make space for the intrinsic motivation and passion.
4. Playspace Is Safe Space.
Innovating, learning and changing can be risky, uncomfortable and disorienting processes. Playspace is safe for fresh perspectives, new discoveries, and positive change.
5. Playspace Is Timeful Space.
Organizations and workgroups that negotiate the demands of the clock and make playspace for the possibilities available in the present moment create timeful space.
6. Playspace Is Provocative Space.
Provocative space stretches our familiar ways of thinking, being, and doing.
7. Sustaining Playspace.
Recurring themes and best practices of organizations that consistently bring playspace to life in their organizations.
Epilogue: Living the Questions.
Playspace lives in the questions and thrives on continued discovery.
Acknowledgements.
The Author.
Bibliography.
Index.