Frontiers: Territory and State Formation in the Modern World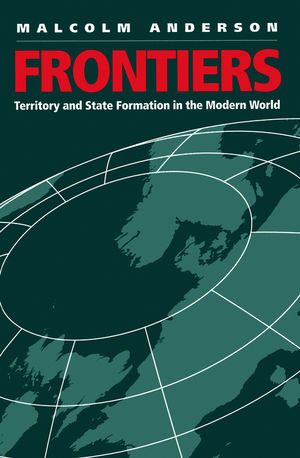 Frontiers: Territory and State Formation in the Modern World
ISBN: 978-0-745-62008-4 October 1997 Polity 272 Pages
Description
The purpose and location of frontiers affect all human societies in the contemporary world - this book offers an introduction to them and the issues they raise.
Table of contents
List of Maps.
Introduction.
1. The International Frontier in Historical and Theoretical Perspective.
2. Self-Determination, Secession and Autonomy: European Cases of Boundary-Drawing.
3. Themes in African and Asian Frontier Disputes.
4. Boundaries within States: Size, Democracy and Service Provision.
5. Frontiers and Migration.
6. Uninhabited Zones and International Cooperation.
Conclusion: The European Union and the Future of Frontiers.
Notes.
Bibliography.
Index.
Reviews
"Maps excellently portray different types of boundaries and transgressions ... Anderson has excellently illustrated the cartographic realities which add so much meaning to simple demarcating lines."
Political Studies
"Lucid survey ... Anderson has surveyed the major issues to do with state frontiers in the modern world. The book provides an excellent introduction to various special interests in frontiers." Democratization
Features
* Gives an historical perspective on the development of the contemporary international frontier.
* Gives global coverage of issues and territorial disputes.
* Is of particular interest to those concerned with the development of regional integration, especially the European Union.
* Provides a guide to the challenges of sovereign control of frontiers by new technologies and by movement of people.