Fuelling the Empire: South Africa's Gold and the Road to War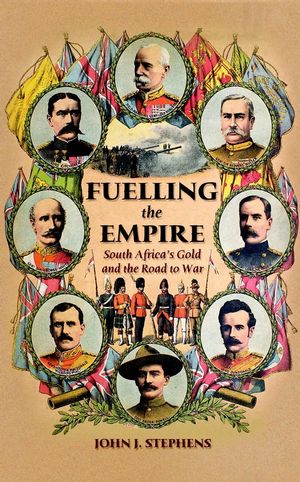 Fuelling the Empire: South Africa's Gold and the Road to War
ISBN: 978-0-470-86507-1
May 2003
344 pages
Product not available for purchase
Description
For more than a century following its discovery, South Africa held little interest for the imperial powers of Europe. When gold was discovered there toward the end of the nineteenth century, the territory suddenly became one of the most hotly contested pieces of real estate in the world. Fuelling the Empire tells the story of the South African gold rush, the vast political and economic forces it set in motion, and the devastating military conflict to which it gave riseâ??the Boer War, the first large-scale human tragedy of the twentieth century.
Acknowledgements.
Introduction.
Part One: Irreconcilable expectations.
1. Setting the stage.
2. British expectations at the Cape.
3. Expectations on the Eastern Frontier.
4. The parting of the ways.
5. The Transvaal unsettled.
Part Two: Open borders across the Vaal.
6. Foundation and colonization.
7. Gold to the rescue?
8. From flawed to failed.
9. Britain to the rescue.
Part Three: Gold — the mixed blessing.
10. Economics, the gold standard and British policy in South Africa.
11. Wars, concessions and a short boom.
12. Opening Pandora's box — mining the gold.
13. The challenge to mining.
Part Four: Intrigue and confrontation.
14. Afrikaner nationalism and railway politics.
15. A tale of two cities.
16. The conspiracy and the raid.
17. Power politics.
18. A short war — a long battle.
Epilogue.
Bibliographical Notes.
Bibliography.
Index.