Full-Service Schools: A Revolution in Health and Social Services for Children, Youth, and Families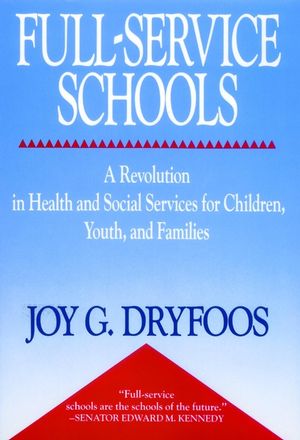 Full-Service Schools: A Revolution in Health and Social Services for Children, Youth, and Families
ISBN: 978-0-787-94064-5
Feb 1998, Jossey-Bass
336 pages
Description
Full-Service Schools describes the movement to create an array of integrated support services in schools. It examines the declining welfare of many American families and prescribes solutions for the problems of increased sex, drugs, violence, and stress among youth.
Foreword.

The Full-Service Vision: Responding to Critical Needs.

School-Linked Services: The Historical Precedents.

Support Services and Quality Education: A Range of Possibilities.

School-Based Clinics: A Look at Pioneer Programs.

Realizing the Vision: Two Full-Service Schools.

Evaluating the Potential of School-Based Services.

Putting the Pieces Together: Organizational and Service Delivery Issues.

Who Will Pay? Local, State, and Federal Perspectives.

A Call for Action.

Appendix A. Twelve States That Support School-Based Services.

Appendix B. Federal Sources for Funding School-Based Services.

Appendix C. Glossary of Acronyms.
"Full Service Schools provides the historical perspective, vision, and parameters for developing collaborative partnerships for school-linked services." (Norma Paulus, state superintAndent of public instruction, Oregon Department of Education)

"Full-service schools are the schools of the future. As Joy Dryfoos makes clear, more services under the school roof mean better education too. Putting real social services in schools means more teachers can stop being part-time social workers and start being full-time teachers again.'' (Senator Edward M. Kennedy)

"All of us interested in improving the health and education of our children should read this book. It tells us of an important movement -- full-service schools -- and how we can extAnd its growth." (Julius B. Richomond, M.D., John D. MacArthur Professor of Health Policy, Emeritus, Harvard Medical School, former Assistant Secretary for Health and Surgeon General)

"During the past decade there has been an urgent call for our nation to reconceive and regenerate its health policies for youth and families. Full-Service Schools provides a useful template for our response." (Lloyd J. Kolbe, director, Division of Adolescent and School Health, U.S. Centers for Disease Control and Prevention)

"Policy makers, practitioners, administrators, and parents will find here thoughtful answers to their questions about how communities can help provide all of America's children with the services and supports they need to succeed at school -- and ultimately in life." (Lisbeth B. Schorr, lecturer in social medicine, Harvard University, and author of Within Our Reach: Breaking the Cycle of Disadvantage)