Fundamentals of Geographic Information Systems, 4th Edition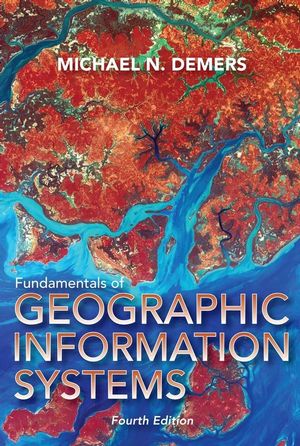 Fundamentals of Geographic Information Systems, 4th Edition
ISBN: 978-0-470-45913-3
Dec 2008
464 pages
Description
The Fourth Edition of this well-received text on the principles of geographic information systems (GIS) continues the author's style of "straight talk" in its presentation and is written to be accessible and easy to follow. Unlike most other GIS texts, this book covers GIS design and modeling, reflecting the belief that modeling and analysis are at the heart of GIS. This approach helps students understand and use GIS technology.
Unit 1. Introduction.
Chapter 1: Introduction to Digital Geography.
Unit 2. Digital Geographic Data and Maps.
Chapter 2. Basic Geographic Concepts.
Chapter 3. Map Basics.
Chapter 4. GIS: Computer Structure Basics.
Chapter 5. GIS Data Models.
Unit 3. Input, Storage, and Editing.
Chapter 6. GIS Input.
Chapter 7. Data Storage and Editing.
Unit 4. Spatial Analysis.
Chapter 8. Query and Description.
Chapter 9. Measurement.
Chapter 10. Classification.
Chapter 11. Statistical Surfaces.
Chapter 12. Terrain Analysis.
Chapter 13. Spatial Arrangement.
Chapter 14. Map Overlay.
Chapter 15. Cartographic Modeling.
Unit 5. GIS Output.
Chapter 16. Cartography and Visualization.
Unit 6. GIS Design Issues.
Chapter 17. GIS Design.
New introductory chapter, Spatial Learner s Permit makes this text even more accessible to students without GIS backgrounds.
More in-depth examination of the underlying computer science behind GIS.
Expanded coverage of the increasingly robust literature on cartographic visualization.
Explicit learning objectives at the beginning of each chapter detail precisely what students will be expected to know, allowing professors to create lesson plans and strategies to match.
End-of-chapter questions test students' knowledge of key concepts.