Fundraising in Times of Crisis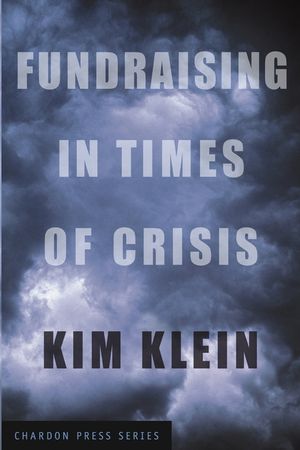 Fundraising in Times of Crisis
ISBN: 978-0-787-97702-3 May 2004 Jossey-Bass 192 Pages
Description
In today's uncertain environment, where nonprofits find themselves grappling with the continued dowturn in the economy, the ongoing war on terrorism, government's cutbacks in social services, and a wave of organizational scandals--groups everywhere are straining to keep up with the increased demand for their services while struggling to generate funding.
Fundraising in Times of Crisis draws on renowned consultant Kim Klein's more than twenty-five years of fundraising experience. This much-needed resource shows troubled groups how to identify what is really going on and how to assess the damage. Fundraising in Times of Crisis helps executive directors and development professionals of nonprofit organizations plan for both the short and long term and explains how to evaluate the success of their efforts. Checklists, tips, action steps and a wealth of examples walk you through the process of self-assessment and map out a road to recovery. No matter what your particular crisis--the sudden loss of an executive director, a public scandal, a major donor attrition, or a daunting increase in the demand for services--this book will show you how to survive and thrive in tough times.
Table of contents
Preface.
Acknowledgments.
Introduction: "The Perfect Storm".
1. Cultural Factors That Lead to Crisis.
2. Are You in a Crisis?
3. Immediate Steps for Managing a Crisis.
4. Mission, Message, and Damage Control.
5. Successful Fundraising During and After a Crisis.
6. Designing Your Short-Term Strategy.
7. Fundraising Strategies for the Next Six to Twelve Months.
8. Fundraising Strategies with Long-Term Payoff.
9. Permanent Course Correction.
10. Conquering Tomorrow's Crises Today.
References.
Resources.
Index.
The Author.