Futurecare: New Directions in Planning Health and Care Environments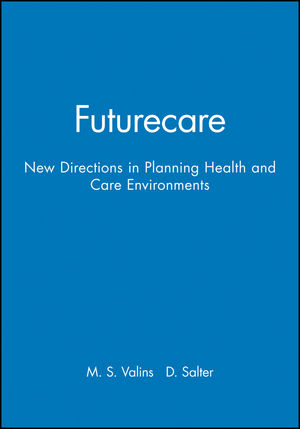 Futurecare: New Directions in Planning Health and Care Environments
ISBN: 978-0-632-03577-9 June 1996 Wiley-Blackwell 188 Pages
Description
Health care in the developed world is in the throws of radical change. Primary health care is having to become more cost effective, large scale hospitals may become a thing of the past and the increasing needs of a growing population will need to be catered for. These are just a few of the issues. Health and care planners, together with architects and designers, need to ensure that what they plan for today will not be redundant in the near future. This book looks at development and design needs across the whole range of health and care facilities.
Preface; Acknowledgements; Looking back; Healthcare reform and change; The impact of technology; Primary care; Community care in the United Kingdom; Outcomes in the environment - long term care; Senior day care; Life care - looking back today, future programming; Close care and assisted living; Long-term care - a residential environment that is striving to be a home; Nursing Home 2000; Dementia care; The in-patient hospice - theory and case study; Sub acute care; Acute care; Patient-focused design; The healing environment; Re-using existing buildings; Towards a conclusion; Additional Reading; Directory of Contributors; Index
"The...18 Chapters...are easy to read, thoughtful and thought provoking. There is breadth of vision shown by all contributors."
"Healthcare reform, day surgery and long-term care are among areas discussed, with reference to change. A future model of 'a seamless continuum of care, void of walls and barriers' is predicted, and the scope, efficiency and quality of operation and services is examined"
Journal of Advanced Nursing
* major changes underway in health care provision * authors, as practising architects, have considerable design experience of health care facilities nationally and internationally * dual market among designers and health care planners and providers