Fuzzy Logic: Implementation and Applications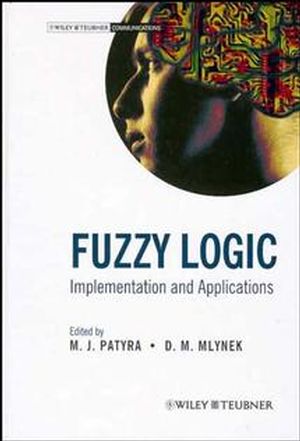 Fuzzy Logic: Implementation and Applications
ISBN: 978-0-471-95059-2 July 1996 340 Pages
Description
Offering a new perspective on a growing field, the text explores the many hardware implications of fuzzy logic based circuits. As use of AI increases, so the VLSI area of circuits is becoming a growth subject. The text surveys fuzzy set theory before moving on to cover a range of nonstandard solutions for fuzzy logic VLSI circuits. An overview of future trends is included plus practical examples from the authors' research which will enhance the reader's understanding of the topic. This is the first book on hardware aspects of fuzzy systems which offers a mixture of classical work and the authors' new perspective.
Fuzzy Sets in Approximate Reasoning: A Personal View.

FUZZY LOGIC CONTROL.

Fuzzy Logic Control: A systematic Design and Performance Assessment Methodology.

On the Compatibility of Fuzzy Control and Conventional Control Techniques.

On the Crisp-Type Fuzzy Controller: Behaviour Analysis and Improvement.

FUZZY LOGIC HARDWARE IMPLEMENTATIONS.

Design Considerations of Digital Fuzzy Logic Controllers.

Parallel Algorithm for Fuzzy Logic Controller.

Fuzzy Flip-Flop.

Design Automation of Fuzzy Logic Circuits.

HYBRID SYSTEMS AND APPLICATIONS.

Neuro-Fuzzy Systems: Hybrid Configurations.

A Fuzzy Logic Approach to Handwriting Recognition.

Index.