GC / MS: A Practical User's Guide, 2nd Edition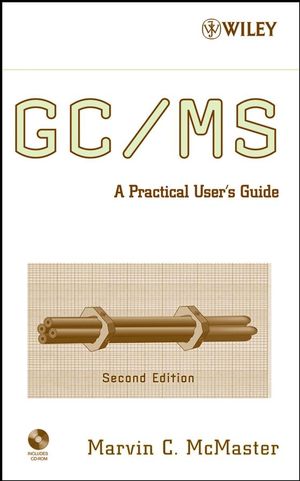 GC / MS: A Practical User's Guide, 2nd Edition
ISBN: 978-1-118-21005-5
Sep 2011
192 pages
Description
Updated and expanded, the classic guide to GC/MS helps chromatographers quickly learn to use this technique for analyzing and identifying compounds. After explaining the fundamentals, it discusses optimizing, tuning, using, and maintaining GC/MS equipment; explores advances in miniaturized and field-portable GC/MS systems and microfluidic components; and more. Complete with a CD-ROM, it covers applications in the environmental laboratory and in forensics, toxicology, and space science. This is the premier resource for professionals in those fields and for students.
Chapter 1: Introduction.
Chapter 2: Sample Preparation and Introduction.
Chapter 3: The Gas Chromatograph.
Chapter 4: The Mass Spectrometer.
Chapter 5: Getting Started In GS/MS.
Chapter 6: Chromatographic Methods Development.
Chapter 7: Mass Spectrometer Setup and Operation.
Chapter 8: Data Processing and Network Interfacing.
Chapter 9: System Maintenance and Troubleshooting.
Chapter 10: GC/MS in the Environmental Laboratory
Chapter 11: GC/MS in Forensics, Toxicology, and Space Science.
Chapter 12: An Introduction to Structural Interpretation.
Chapter 13: Ion Trap GC/MS Systems.
Chapter 14: Other GC/MS Systems.
Chapter 15: An Introduction to LC/MS.
Chapter 16: Innovation in GC/MS.
Updated with information on new advances in gas chromatography and mass spectrometry

Includes an annotated CD-ROM
Discusses the practical aspects of optimizing, tuning, using, and maintaining GC/MS equipment
Explores recent advances in miniaturized and field-portable GC/MS systems and microfluidic components
Covers applications in the environmental laboratory and in forensics, toxicology, and space science
Features information on using spectral databases for identifying compounds
Includes a CD-ROM with a PowerPoint® slide set, FAQs, tables, and a glossary