GIS Modeling in Raster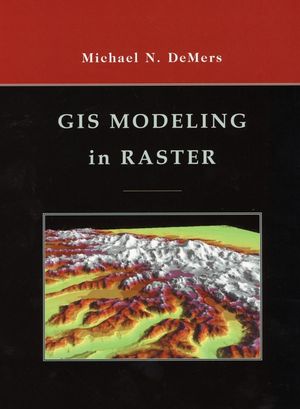 GIS Modeling in Raster
ISBN: 978-0-471-31965-8 August 2001 208 Pages
Description
This new text is written for the second GIS course taken by Geography majors. The primary focus of GIS Modeling in Raster is on the process of cartographic modeling and GIS modeling. The text goes beyond cartographic modeling to incorporate supplementary or complementary technologies and logics to show that spatio-temporal modeling is not limited to cartographic modeling, nor to Map Algebra. DeMers consistent, friendly and engaging style has been highly praised by reviewers of this title as well as users of his market leading Fundamentals of Geographic Information Systems. This title provides students with the tools for problem solving skills and problem identification required for jobs above the ranks of the basic GIS technician.
Table of contents
Introduction
Nature of the Data
Map Algebra
Characterizing the Function Operations
Modeling Essetials
Conceptualizing the Model
Model Formulation, Flowcharting, and Implementation
Conflict Resolution and Prescriptive Modeling
Model Verification, Validation, and Acceptability
What's New
A single chapter is devoted to Map Algebra - the basis of nearly all raster modeling of any note today. Comparisons and contrasts between Map Algebra and Finite Mathematics is made to provide yet another basis of learning.
The author provides patient step-by-step approach with many real world examples to aid student understanding and comprehension of raster modeling.
A number of pedagogical aids have been included for student aid. Learning tools are found at the end of each chapter including discussion topics and learning activities.