GIS and Environmental Modeling: Progress and Research Issues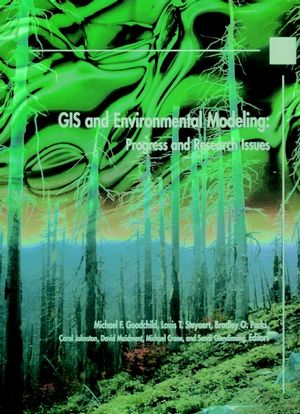 GIS and Environmental Modeling: Progress and Research Issues
ISBN: 978-0-470-23677-2 September 1996 504 Pages
Description
GIS and Environmental Modeling: Progress and Research Issues Michael F. Goodchild, Louis T. Steyaert, Bradley O. Parks, Carol Johnston, David Maidment, Michael Crane, and Sandi Glendinning, Editors With growing pressure on natural resources and landscapes there is an increasing need to predict the consequences of any changes to the environment. Modelling plays an important role in this by helping our understanding of the environment and by forecasting likely impacts. In recent years moves have been made to link models to Geographical Information Systems to provide a means of analysing changes over an area as well as over time. GIS and Environmental Modeling explores the progress made to date in integrating these two software systems. Approaches to the subject are made from theoretical, technical as well as data stand points. The existing capabilities of current systems are described along with important issues of data availability, accuracy and error. Various case studies illustrate this and highlight the common concepts and issues that exist between researchers in different environmental fields. The future needs and prospects for integrating GIS and environmental models are also explored with developments in both data handling and modelling discussed. The book brings together the knowledge and experience of over 100 researchers from academic, commercial and government backgrounds who work in a wide range of disciplines. The themes followed in the text provide a fund of knowledge and guidance for those involved in environmental modelling and GIS. The book is easily accessible for readers with a basic GIS knowledge and the ideas and results of the research are clearly illustrated with both colour and black and white graphics.
Partial table of contents:

ENVIRONMENTAL DATABASES AND MAPPING.

Information Technology for Public Policy (R. Miller).

The Spatial Data Infrastructure of Environmental Modeling (M. Goodchild).

Sampling Strategies for Machine Learning Using GIS (B. Lees).

The Sequoia 2000 Project (J. Frew).

ENVIRONMENTAL MODELING LINKED TO GIS.

Conditional Simulation of Percolate Flux Below a Root Zone (A. Rogowski).

BUILDING ENVIRONMENTAL MODELS WITH GIS.

Environmental Modeling within GIS (D. Maidment).

Managing Spatial Continuity for Integrating Environmental Models with GIS (K. Kemp).

The Integration of Empirical Modeling, Dynamic Process Modeling, Visualization, and GIS for Bushfire Decision Support in Australia (S. Kessell).

Scientific Visualization for Environmental Modeling: Interactive and Proactive Graphics (B. Buttenfield).

Epilog.