GIS and Site Design: New Tools for Design Professionals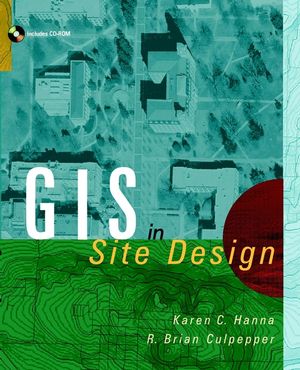 GIS and Site Design: New Tools for Design Professionals
ISBN: 978-0-471-16387-9
Apr 1998
240 pages
Product not available for purchase
Description
A low-stress introduction to GIS

Forget everything you've been told about geographic information systems. Today's simpler, less expensive, and far more refined GIS software can be operated on a PC or Mac, and in this book you'll discover a new approach to GIS site design and land planning that makes the entire process easier, faster, and more designer friendly.

GIS in Site Design demonstrates how to use GIS the same way you would work with tracing paper and markers. The only difference is that now you'll be meeting your clients' needs to employ GIS data and deliver products in a GIS environment.

The companion CD-ROM contains a tutorial library of all the GIS data in the book. Using techniques explained on the CD to model your own drawings, you'll learn to use GIS for:
* Landscape architecture, site design, and land planning
* Visual resource analysis
* Design of large sites--subdivisions, golf courses, parks, campuses, and more
* Design of linear systems such as greenways, trails, and riparian restorations


GIS in Site Design is an indispensable resource that will help you master this increasingly important tool and gain access to larger and more challenging site design projects.
Partial table of contents:

WHAT'S THIS ALL ABOUT?

In General, What Are Geographic Information Systems?

Who Else Uses GIS?

OKAY, WHAT SPECIFICALLY IS GIS?

A Closet Look at Geographic Information Systems.

Where Does the Data Come From?

WHERE DO I FIT IN THIS PICTURE?

Why Aren't We Using GIS Now?

Who is Using GIS in the Design Professions?

HOW CAN I USE GIS WITHOUT A BASIC CHANGE IN MY DESIGN APPROACH?

Design Process - the Old Fashioned Way.

WHAT'S NEXT?

IS THE NEW WORLD TRULY BRAVE?

Our World Becomes More and More Digital.

IS GIS in Your Future?

Glossary of Terms.

Index.