Games Companies Play: An Insider's Guide to Surviving Politics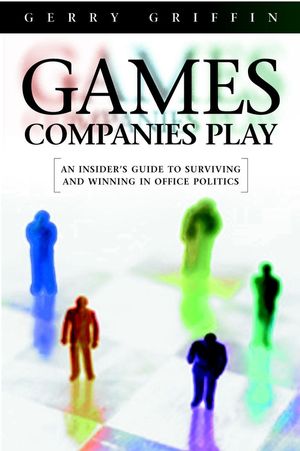 Games Companies Play: An Insider's Guide to Surviving Politics
ISBN: 978-1-841-12011-9
May 2004, Capstone
158 pages
Description
Everyone plays office politics, no matter how much they dislike it. The Games Companies Play shows you how to play and win in those messy, murky, and sometimes downright dirty office games. Five different categories of political challenges in the office are explored with real-life anecdotes and commentary that will help readers recognize the situation they?re in and plot the right course of action. Whether avoiding getting 'downsized', fighting off a whiz-kid challenger, or looking for a promotion, Games Companies Play will show you how to play the game... and win!
Acknowledgements.
Preface.
SECTION I: THE SCENARIO.
1. We are at War.
2. Playing the Game.
SECTION II: WAR STORIES.
3. Personalities.
4. Culture Clashes.
5. Carrers and Promotions.
6. The Politics of Space.
SECTION III: SURVIVAL.
7. Case Study: Call-centres Versus Teleworking.
8. A-Z Survival Guide to Game-playing: How to Play Games More Successfully.
Bibliography.
Index.