Gayatri Chakravorty Spivak: In Other Words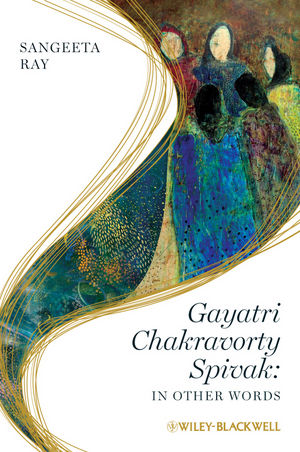 Gayatri Chakravorty Spivak: In Other Words
ISBN: 978-1-405-10317-6 April 2009 Wiley-Blackwell 160 Pages
Description
This book introduces and discusses the works of leading feminist postcolonialist Gayatri Chakravorty Spivak, by exploring the key concepts and themes to emerge from them.

Focuses on the key themes to emerge from Spivak's work, such as ethics, literature, feminism, pedagogy, postcoloniality, violence, and war

Assesses Spivak's often contentious relationship with feminist and postcolonial studies

Considers the significance of her work for other fields, such as ethnography, history, cultural studies and philosophy
Acknowledgments.
.
1. WRITING AUTOBIOGRAPHY,WRITING SPIVAK:.
IN LIEU OF AN INTRODUCTION.
.
2. READING LITERATURE,TEACHING LITERATURE:.
WHITHER SOULMAKING?.
.
3. READING SINGLUARITY,READING DIFFERENCE.
AN ETHICS OF THE IMPOSSIBLE.
.
4. READING WOMAN,READING ESSENCE:.
WHITHER GENDER.
Bibliography.
Index
"Overall, In Other Words represents an impressive effort by Ray to link, compress but also carefully reread a wide swath of Spivak's work. At times disorienting in its scope like the theorist's own work, Ray's book offers a sustained engagement with some of Spivak's most valuable insights and has me returning to her oeuvre with fresh eyes." (Postcolonial Text, 2011)


An introduction to the work of Gayatri Chakravorty Spivak, one of the leading feminist postcolonial scholars of our times

Focuses on the key themes to emerge from Spivak's work, such as ethics, literature, feminism, pedagogy, postcoloniality, violence, and war

Assesses Spivak's often contentious relationship with feminist and postcolonial studies

Considers the significance of her work for other fields, such as ethnography, history, cultural studies and philosophy