Gender, Art and Death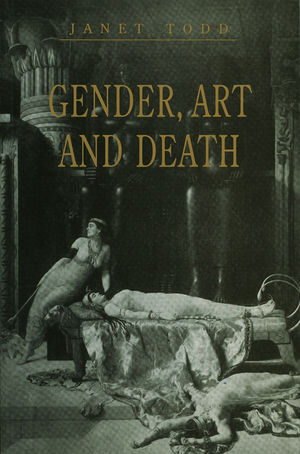 Gender, Art and Death
ISBN: 978-0-745-66888-8 May 2013 Polity 190 Pages
Description
In this book, Janet Todd, one of the leading authorities on seventeenth- and eighteenth century women writers, discusses gender issues from the Restoration to Romanticism investigating women authors and the fascination with culturally privileged art and with heroic death.
Table of contents
1. Introduction: Memory and Women's Studies.
2. Aphra Behn: The 'Lewd Widow' and her 'Masculine Part'.
3. Spectacular Deaths: History and Story in Aphra Behn's Love-letters, Oroonoko and The Widow Ranter.
4. Pamela: or the Bliss of Servitude.
5. Marketing the Self: Mary Carleton, Miss F and Susannah Gunning.
6. A Martyr to her Exigencies: Mary Ann Radcliffe.
7. Mary Wollstonecraft and the Rights of Death.
8. Thoughts on the death of Fanny Wollstonecraft.
9. Jane Austen, Politics and Sensibility.
10. Who's Afraid of Jane Austen?
Reviews
'These authoritative essays give their once marginalized subjects a sense of stature, not just as women writers, but as authors well integrated into the common pantheon.'
Times Literary Supplement
'This is a lucid and highly readable collection of essays... interesting and informative... offering instructive insights into changing constructions of gender and identity.' Modern Language Review
'... An intriguing liberal intellectual argument...' Morning Star
'Janet Todd's Gender, Art and Death is a refreshingly accessible book from a writer who is, as always, aware yet suspicious of shifts in theoretical fashion. ... excellent book.... Anyone interested in feminism, historicisim or literary history would be well advised to savour the entire work for themselves.' British Journal for Eighteenth-Century Studies
Features
* Janet Todd is one of the leading authorities on seventeenth- and eighteenth-century women writers.
* The author discusses women and issues of gender from the Restoration to Romanticism.
* She examines the complex connections between art and life as revealed by women authors.
* The author's previous books have sold well.