Gender Violence: A Cultural Perspective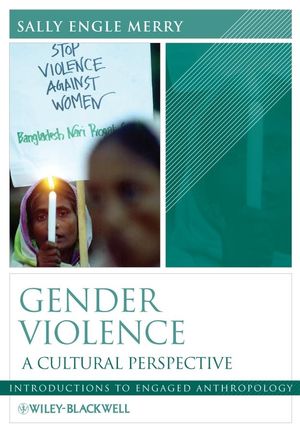 Gender Violence: A Cultural Perspective
ISBN: 978-0-631-22358-0 December 2008 Wiley-Blackwell 224 Pages
Description
Taking an anthropological perspective, this comprehensive book offers a highly readable and concise overview of what constitutes gender violence, its social context, and important directions in intervention and reform.
Uses stories, personal accounts, case studies and a global perspective to provide a vivid and engaging portrait of forms of violence in gendered relationships
Extensively covers many forms of gender violence including domestic violence, rape, murder, wartime sexual assault, prison and police violence, female genital cutting, dowry murders, female infanticide, "honor" killings, and sex trafficking
Examines major approaches to diminishing gender violence such as criminalization, batterer retraining programs, and human rights interventions
Highlights the role of social movements in defining the problem and mobilizing reforms in the US and internationally
Table of contents
Preface vi
1 Introduction 1
2 Gender Violence and Social Movements 25
3 Punishment, Safety, and Reform: Interventions in Domestic Violence 48
4 Gender Violence as a Human Rights Violation 77
5 Poverty, Racism, and Migration 102
6 Violent "Cultural" Practices in the Family 127
7 Women and Armed Confl ict 156
8 Conclusions 179
References 187
Index 207
Reviews
This acute analysis raises a troubling paradox: neither the growing awareness of gender violence, nor the activism directed toward it have lessened its incidence. If anything can make a difference, however, this book will.
-Jean Comaroff, University of Chicago
Gender Violence skillfully charts a tempered course through some of the most charged and globally relevant issues today. Sally Merry draws on her extensive and long-term research both to provide a primer for neophytes in how to think about gender violence and a sophisticated analysis of the structural conditions that unevenly distribute those subject to it. With critical care, she adheres to the complex and ambiguous social, personal, and political predicaments that foster its occlusion while addressing how activism has shaped the changing terms in which it is made visible, confronted, and understood.
-Ann Laura Stoler, The New School
Features
Uses stories, personal accounts, case studies and a global perspective to provide a vivid and engaging portrait of forms of violence in gendered relationships
Extensively covers many forms of gender violence including domestic violence, rape, murder, wartime sexual assault, prison and police violence, female genital cutting, dowry murders, female infanticide, "honor" killings, and sex trafficking
Examines major approaches to diminishing gender violence such as criminalization, batterer retraining programs, and human rights interventions
Highlights the role of social movements in defining the problem and mobilizing reforms in the US and internationally
Includes study questions and additional video resources for students