Genetic Algorithms and Grouping Problems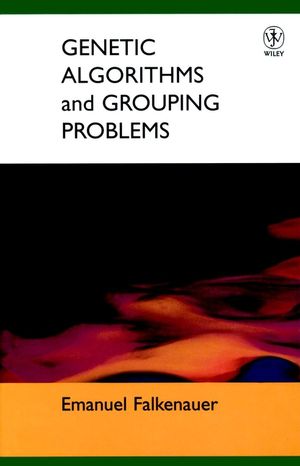 Genetic Algorithms and Grouping Problems
ISBN: 978-0-471-97150-4 April 1998 240 Pages
Description
A reader-friendly introduction to the exciting, vast potential of Genetic Algorithms.

The book gives readers a general understanding of the concepts underlying the technology, an insight into its perceived benefits and failings, and a clear and practical illustration of how optimization problems can be solved more efficiently using Falkenauer's new class of algorithms.
Table of contents
HARD PROBLEMS AND GENETIC ALGORITHMS.

What's the Problem?

Genetic Algorithms.

THE GROUPING GENETIC ALGORITHM.

Grouping Problems.

Drawbacks of Previous GAs for Grouping Problems.

The Grouping Genetic Algorithm.

INDUSTRIAL APPLICATIONS OF GROUPING GENETIC ALGORITHMS.

Bin Packing and Line Balancing.

Economies of Scale.

Creation of Part Families-Conceptual Clustering.

Equal Piles.

EPILOGUE.

Where Have We Been?

Where Are We Now?

Where Are We Heading?

Appendices.

The NP-Hard Problems.

Complexity and Genetic Research.

References.

Index.