Genomic Imprinting and Uniparental Disomy in Medicine: Clinical and Molecular Aspects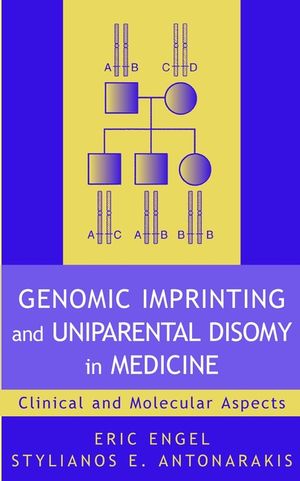 Genomic Imprinting and Uniparental Disomy in Medicine: Clinical and Molecular Aspects
ISBN: 978-0-471-35126-9
Oct 2001
304 pages
Description
Eric Engel and Stylianos Antonarakis have written the most authoritative and vital reference on molecular and clinical aspects of uniparental disomy (UPD) and genomic imprinting to date. Genomic Imprinting and Uniparental Disomy in Medicine features comprehensive overviews of a multitude of genetic disorders linked to UPD, with a strong emphasis on clinical consequences. This book will provide readers with the tools necessary to identify and treat diseases associated with nontraditional chromosomal inheritance.

Genomic Imprinting and Uniparental Disomy in Medicine features handy tables summarizing clinical phenotypes and chromosomal involvement in UPD, as well as clear illustrations on imprinting mechanisms and diagnostic testing. This authoritative, completely up-to-date practical reference will be useful for any clinical geneticist, genetic counselor, physician, or researcher encountering patients with such disorders or studying complex disease mechanisms.
Foreword.

Preface.

Acknowledgements.

Introduction.

Detection of Uniparental Disomy and Imprinting by DNA Analysis.

Mechanisms Generating Uniparently Disomy and Genomic Imprinting Disorders.

Uniparental Disomy for Individual Human Chromosomes: Review of Cases.

"Old" and "New" Syndromes with Uniparental Disomy.

The Prader-(Labhardt)-Willi Syndrome.

The Angelman Syndrome (AS).

The Beckwith-Wiedemann Syndrome (BWS).

Genetic Counseling and Prenatal Diagnosis.

Genomic Imprinting in the Mouse.

Epilogue of an Unfinished Story.

Index.
"…a thorough review…a great…reference…" (Journal of Genetic Counseling, Vol. 12, No. 3, June 2003)