Geography and Refugees: Patterns and Processes of Change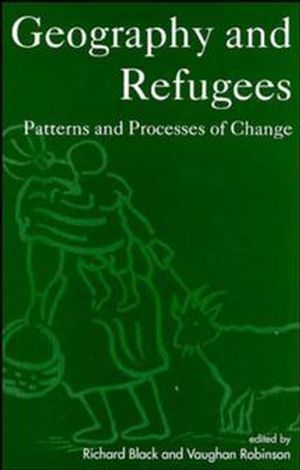 Geography and Refugees: Patterns and Processes of Change
ISBN: 978-0-471-94481-2 December 1993 256 Pages
Description
Provides a much-needed perspective on the geopolitical, economic and social consequences of refugees, drawing out key global themes and illustrating them with empirical and comparative material. The first section (of three) deals with the background of the refugee crisis; its effects in the countries of first asylum, predominantly in the poorer countries of the ``south''; and the new challenges facing governments and migrants in the richer countries of the ``north''. Prospects for future research on refugees by geographers and social scientists as well as its rising significance for economic development and social welfare in both poor and rich nations are discussed in the final section.
Partial table of contents:

Geography and Refugees: Current Issues (R. Black).

RECEPTION, SETTLEMENT, AND REPATRIATION OF REFUGEES IN THE THIRDWORLD.

`Internal Refugees': The Case of the Displaced in Khartoum (J.Bascom).

Mass Flight in the Middle East: Involuntary Migration and the GulfConflict, 1990-91 (N. Van Hear).

REFUGEES AND ASYLUM-SEEKERS IN THE DEVELOPED WORLD.

The `Sweden-wide Strategy' of Refugee Dispersal (T. Hammar).

North and South: Resettling Vietnamese Refugees in Australia andthe UK (V. Robinson).

NEW DIRECTIONS, NEW DEVELOPMENTS.

Repatriation and Information: A Theoretical Model (K. Koser).

Forced Migration and Ethnic Processes in the Former Soviet Union(Z. Zayonchkovskaya, et al.).

CONCLUSION.

Retrospect and Prospect: Where Next for Geography and RefugeeStudies?

(V. Robinson).

Index.