Geography into the Twenty-First Century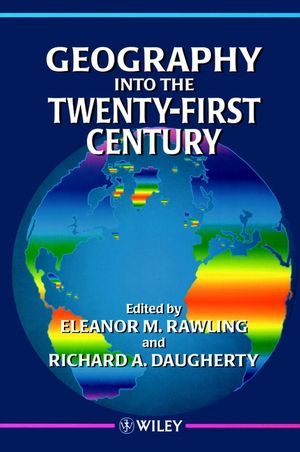 Geography into the Twenty-First Century
ISBN: 978-0-471-96236-6 May 1996 422 Pages
Description
Geography into the Twenty-first Century brings together teachers from higher and school education to debate the challenges confronting the teaching of geography at the beginning of the new millennium. It presents a collection of edited essays looking at the main developments in the areas of human, physical and environmental geography and the impact of the recent changes in the way that geography is taught in schools, colleges and universities. A particular objective of the book is to examine common issues and objectives which cross the school to higher education divide. Some of the world s leading geographers, including Peter Haggett, Ron Johnston and Tim O Riordan have contributed broad-ranging assessment of how the new research directions and agendas which are revitalising academic geography can be communicated in an exciting and meaningful way to students of all ages. The book also shows how the exacting needs and aspirations of modern geography students and their teachers can revitalise and inspire research endeavours. The fundamental purpose of this timely book is to show how dialogue in geographical education at all levels is essential to the future of a rapidly changing discipline. Rich in ideas, broad in examples and inspiring in its commitment to the improvement of the content and method of geographical education, Geography into the Twenty-first Century is a landmark volume that will be a constant source of reference, guidance and issues for debate for everyone professionally concerned with the teaching of geography. It also provides a unique portrait of a lively discipline at a particularly significant point in its evolution.
Table of contents
Madingley Revisited?

NEW PERSPECTIVES FOR GEOGRAPHY: OVERVIEW AND ISSUES.

Geography into the Next Century.

Academic Geography: The Key Questions for Discussion.

School Geography: The Key Questions for Discussion.

GEOGRAPHY IN HIGHER EDUCATION.

A Place in Geography.

Only Connect: Approaches to Human Geography.

DEVELOPMENTS IN PHYSICAL GEOGRAPHY.

Environmentalism and Geography: A Union Still to BeConsummated.

GEOGRAPHY IN THE SCHOOL CURRICULUM.

Geography 5 to 19: Retrospect and Prospect.

Developments at A Level.

DEVELOPMENTS IN GEOGRAPHY 14-19.

Defining and Measuring Progression in Geography.

Trends in School Geography and Information Technology.

Geography in the Scottish School Curriculum.

Geography 5-19: Some Issues for Debate.

LEARNING FROM THE DIALOGUE.

Geography at the Secondary/Higher Education Interface: ChangeThrough Diversity.

Human and Regional Geography in Schools and Higher Education.

The Experience of Physical Geography in Schools and HigherEducation.

Teaching Environmental Issues in Schools and HigherEducation.

The Contribution of Geography to Personal and SocialEducation.

CONCLUSION.

New Perspectives for Geography: An Agenda for Action.