Geometric Data Analysis: An Empirical Approach to Dimensionality Reduction and the Study of Patterns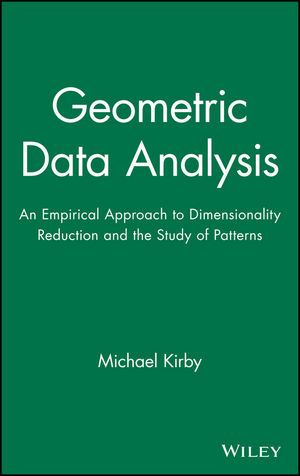 Geometric Data Analysis: An Empirical Approach to Dimensionality Reduction and the Study of Patterns
ISBN: 978-0-471-23929-1
Jan 2001
384 pages
Description
This book addresses the most efficient methods of pattern analysis using wavelet decomposition. Readers will learn to analyze data in order to emphasize the differences between closely related patterns and then categorize them in a way that is useful to system users.
Preface.

Acknowledgments.

INTRODUCTION.

Pattern Analysis as Data Reduction.

Vector Spaces and Linear Transformations.

OPTIMAL ORTHOGONAL PATTERN REPRESENTATIONS.

The Karhunen-Loève Expansion.

Additional Theory, Algorithms and Applications.

TIME, FREQUENCY AND SCALE ANALYSIS.

Fourier Analysis.

Wavelet Expansions.

ADAPTIVE NONLINEAR MAPPINGS.

Radial Basis Functions.

Neural Networks.

Nonlinear Reduction Architectures.

Appendix A Mathemetical Preliminaries.

References.

Index.
"...provides a valuable summary of data reduction." (
Technometrics
, May 2002)
"...effectively describes and summarizes an emerging new field, namely, scientific data modeling and analysis." (Mathematical Reviews, 2003h)