Geometry by Discovery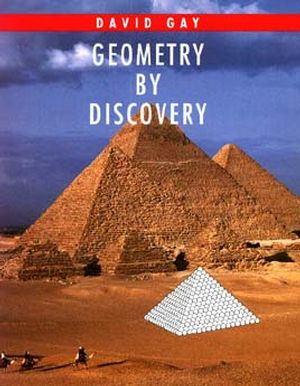 Geometry by Discovery
ISBN: 978-0-471-04177-1
Aug 1997
432 pages
Description
This book helps readers develop geometric intuition and cultivate geometric problem solving abilities. They'll learn to clarify the problem (and make definitions), solve simpler and related problems, gather and organize data, find patterns, draw pictures, make guesses, formulate and prove conjectures, find counter-examples, generalize and ask more questions and pose new problems.
Getting Started: Strategies for Solving Problems.

Episodes in the Measurement of Length, Area, and Volume.

Polyhedra.

Shortest Path Problems.

Kaleidoscopes.

Symmetry.

What Shapes Are Best?

Beehives and Other Packing Problems.

Where to Go From Here?: Project Ideas.

Credits.

Index.