George Soros: An Illustrated Biography of the World's Most Powerful Investor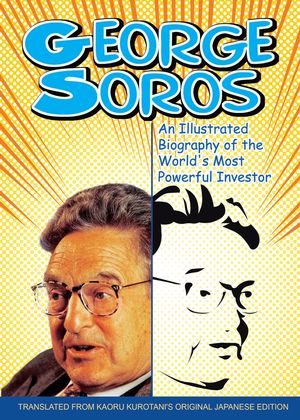 George Soros: An Illustrated Biography of the World's Most Powerful Investor
ISBN: 978-0-470-82180-0 March 2006 120 Pages
Description
George Soros, is one of the most acclaimed and feared figures in the investment world. Famous for his role in breaking the Bank of England, he is also known for his outspoken criticism of distinguished politicians. Soros has earned his respect not only from his investment coups but also for his charitable activities and for encouraging pro-democracy movements around the world. This book explores the life of a man who has an undue influence on world-wide currency markets. His dramatic life story will attract a wide range of readers, even those who are not familiar with the world of investment and finance.
Table of contents
Chapter
1
Breaking The Bank of England.
Chapter 2 The Money Game.
Chapter 3 Survival.
Chapter 4 A Jew In London.
Chapter 5 New York Trader.
Chapter 6 Chaos.
Chapter 7 The Golden Team.
Chapter 8 Separation and Rebirth.
Chapter 9 The Wizard and The Apprentice.
Chapter 10 Creating Open Societies.
Chapter 11 Black Wednesday.
Chapter 12 Public Hearing.
Chapter 13 Trends and Risks.