Geoscience Laboratory Manual, 5th Edition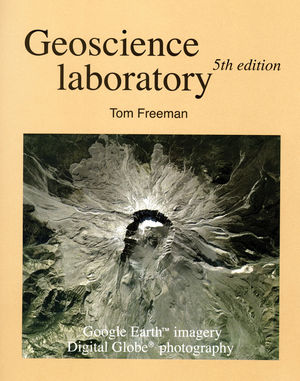 Geoscience Laboratory Manual, 5th Edition
ISBN: 978-0-470-46243-0
Jan 2009
304 pages
Description
This inquiry-based lab manual offers real-world case studies of topical events with activities and Google Earth images appropriate for an introductory geology or physical geology course. Instructors can select individual lab activities from this text in Wiley Custom Select, an online platform that allows you to tailor Wiley lab manuals to your course, and save students money. Visit us online at http://customselect.wiley.com.


-          All 23 air-photo stereograms have been replaced with full color satellite photographs made by Digital Globe® and placed in Google Earth
TM
-          Instructors are now provided with the Painless Instructor's Guide which includes: format features, guide to tools and supplies, philosophy for managing your lab, suggestions for each exercise, and the complete answer key
"Inquiry-Based Format"
Instructors provided a CD with all line art
Interactive text – questions and activities are embedded within the text
Every exercise includes real-world case histories of topical events.
76 full-color photographs of rocks and minerals in galleries organized as are classification charts.
Uncluttered two-color line art
Questions are highlighted and embedded within the text.
Structured answer pages and answer key assist students in completing graphics without instructor having to produce answer sheets.